Click here to print your special offer $5 trial lesson!
As a leader in private music tuition since 1991, Maxx Music excels at offering you the best of our long-established teaching and customer service experience! With the most talented group of teachers assembled in the Hills, a dedicated lesson admin team and comfortable air-conditioned teaching studios and waiting room, we specialise in making your goals a reality. Many other schools in the area may try to imitate our winning formula, but only Maxx Music is pushing the envelope in one-to-one music tuition!

Starting from scratch? We'll get you the right start with proven teaching methods. Playing already and want to get serious about your instrument? We have the tools and the talent to get you tearing it up like a pro!
We have a hand-picked teaching staff of 30 talented people we believe in. They're all great at their specific areas of expertise, and we know you'll like them, because we do.
Our pricing is highly competitive, and fantastic value for spending time each week with a professional musician.
We offer tuition in guitar, bass guitar, drums & percussion, keyboard and piano, vocals, violin, trumpet, flute, saxophone and clarinet. Our school is the biggest privately-owned music school for miles, and we didn't get there by accident!
Maxx Music students get access to:
18 air-conditioned lesson studios
30 experienced music teachers
The teachers we reject or let go all end up at one of the copycats
Comfortable waiting room with tea & coffee facilities
Print music available from our music store
Professional advice from our experienced sales staff
Student discounts and special offers
Access to the biggest and best music store in the Hills
AMEB exams if required
Student concerts:
Lessons run on weekdays from 3:00 - 8:00pm and on Saturdays from 9:00am - 3:00pm
Simply call 9894 0000 to book or get more info on our teachers or lessons at Packard Avenue.
We also now offer piano, guitar, and bass lessons at our Rouse Hill store. Phone: 8882 9491 as policies unique to this branch apply. In order to expand rather than divide our customer base, we cannot accept "transfers" from Castle Hill at this time and must offer these services to new customers only.
Alternatively, detail your enquiry in the form below and we'll call you!
Want to know more? Complete the form below and we'll be in touch!
The Teachers
Chris "Funky" Medina - Guitar, Bass, Ukulele

Chris Medina's passion for guitar began 15 years ago and is driven by influences such as Kiss, ACDC, The Rolling Stones, James Brown, Bo Diddley, ZZ Top, Aerosmith, Guns 'n Roses and many more. As well as teaching music for 10 years, Chris has also been involved in numerous bands and projects. He has played in cover bands such as " Captain Fantastic", "Hit Seekers" and the "Bryan Adams Show", as well as being the lead songwriter and guitarist in Sydney Rock 'n Roll outfit "The Loves". Chris currently plays the role of Keith Richards in "Rolling Stoned: The Australian Stones show" which has taken him to Singapore and numerous other locations, as well as working with others in the industry such as Chris Brooks, and writing and producing for Steve Paoli.
Chris specialises in blues, 50's rock 'n roll, soul, funk, 70's and 80's rock, metal and theory and has completed an advanced diploma of music at the Contemporary Music College. To have a listen to the best kept secret in rock 'n roll, feel free to visit Chris' website at http://www.rollingstoned.com.au
Elle Rauch - Vocals

Elle began her music career after High School, completing her bachelor of music as a Vocal Major. She has toured Europe with the University choir as a soprano soloist.
She has appeared on radio with c91.3 and has done many live recordings as a support vocalist. Elle specialises in Jazz and contemporary vocals, performance and musicianship. She is currently working at Maxx Music and doing session work in the local area.
Mark Fleming - Piano, Keys, Vocals

Mark (or Monty as he soon came to be known) has been playing piano since the age of six years old, and over his 13 years of experience, has been heavily involved with AMEB. As well as this, Mark has been classically trained and has achieved his HSC in Music 2 and Music Extension, and has been involved with a number of local bands performing and recording. Inspired by The Doors, Beethoven, Chopin and Stevie Wonder, Mark specialises in jazz, rock, contemporary and classical piano, as well as theory and also synth and vocals. He is currently in his second year at UWS studying a Bachelor of Music which has allowed him some experience in audio engineering as well as furthering his music knowledge.
Christian D'Amico - Saxophone, Clarinet, Vocals, Piano

With musical tastes that range from early punk and progressive rock, to metal, to jazz, Christian has been involved with music for most of his life. He began playing piano at the age of four years old, and not long after, took a passionate interest in saxophone and vocals. His musicality has taken him to the Opera House as part of his high school vocal group, as well as earning him feature vocal roles in school spectaculars. Christian has done recording work with multiple bands, as well as his own solo projects, and has played numerous gigs locally, again, both in bands and solo. Christian achieved his HSC with high results in music and has gone on to study Contemporary Music majoring in Vocal Studies at Macquarie University where he is now in his third year. Christian specialises in modern rock vocals, hard rock, jazz, blues, experimental/alternative vocality, song writing, musical expression and developing stage presence and performance skills, and likes to explore his student's own individual interpretation of music and performance whilst helping develop confidence.
Ben Teo - Saxophone, Piano

Benjamin began playing music at a very young age taking his first seat at a piano at age 5. He completed his grade 6 AMEB exam in 2004 and was awarded an A. During his time in primary he picked up the Alto Sax and joined the school band.

Benjamin was placed second in the Yamaha National solo competition in 2010 and also received a High Distinctions for his Grade 8 AMEB examination. Ha has been taught in the classical method however has played in stage bands in and out of school. Along with saxophone, clarinet and piano, he also plays guitar, drums and sings.

Josh Lofberg - Guitar

Josh Lofberg aka "Lofty" started playing guitar at the age of twelve. Since then he has been a lover of nearly all music and has picked up the drums and the bass guitar for his own musical enjoyment. With a proficient knowledge of musical theory and a wide repertoire of contemporary rock music under his belt he has much to teach. Josh is now studying his Bachelor of Music at UWS and is available for lessons six days a week.

Phil Edey - Guitar, Trumpet

Phil has been playing trumpet since 2001 and not much later picked up the guitar. He got most of his experience playing in high school In the concert band, stage band and orchestra.

Phil also took part in school musicals most recently playing the part of Perchick in Fiddler on the Roof. Phil completed his HSC last year performing on both instruments and has been excepted into the Conservatorium of music for classical trumpet performance.

Michael Fatkin - Piano, Early Guitar

Michael's first love has always been jazz piano, a craft taught to him by his father from a young age. He has also developed competent skills on the trombone, guitar and with voice.
Michael has enjoyed being part of a variety of ensembles throughout high school including: the orchestra, concert bands, jazz bands and choirs, as well as leading chapel bands and the bi-annual GAP band in 2010/2011. He has completed 5th grade AMEB exams for piano, trombone and musicianship however made the decision to pursue a jazz orientated style of playing throughout high school.
A home recording enthusiast, Michael has produced several recording projects. He enjoys composing and song writing and has done so individually with great success, awarded with 3 Encore nominations for his HSC compositions in 2011 as well as working on songs with bands "Optimistic Black" and "Stranger".
He is passionate about communicating emotion through music and is excited to help others discover the same joy.
Jess Osbourne - Guitar, Bass

Jess has been playing the guitar for around twelve years and is inspired by pop/rock music. She has extensive experience working in bands with both live performance as well as studio recording. Jess is about to start her third year of her bachelor of music at UWS eventually moving onto her masters of teaching to become a high school music teacher. We are thrilled to have Jess on the team!

Chris Bennet - Guitar, Bass

Chris started playing guitar in 2001 after being inspired by metal bands such as Metallica and Slayer. In 2005 he joined his first band called "Die Trying" being the only guitarist in the band.
After extreme gigging and networking he joined Jack Napier playing shows with bands such as Carpathian, The Amity Affliction and 50 Lions. In 2008 he started his own band with members of Jack Napier and Rex Banner "Phantoms'' and has toured internationally several times, released a full length album, and a 7 inch vinyl.

Glynn Powell - Drums, Beginner Guitar

Glynn's passion for all things rhythmic began 17 years ago, sparked by all things rock, punk and metal. During these years, he has achieved a Certificate 1 and 2 in Music Theory and has completed some AMEB grades for drums. As well as these achievements, Glynn is the drummer for local hardcore band Phantoms (formerly Jack Napier) who have shared stages with internationally renowned acts such as Parkway Drive, I Killed The Prom Queen, All Shall Perish, Helmet and Four Year Strong. He has also been involved in a great deal of recording and touring, both nationally and internationally, as a part of his music. Glynn specialises in theory, feel and groove, student interpretation of music and playing in time. If you have an ear for hardcore, and would like to hear Glynn in action, please visit http://www.myspace.com/phantomshc
Michael Elsley - Drums & Percussion

Mick picked up his first set of sticks at the age of 8, inspired by his uncle and also by the likes of Rush, King Crimson, Herbie Hancock, Phillip Glass, Buddy Rich, Jim Kilpatrick and Mike Patton. Not limited to your standard drum kit, Mick has also studied a number of varieties and styles of drumming including African, Middle Eastern and South American Hand percussion, which he combines with contemporary and military drumming styles. Mick specialises in rock, pop, metal, blues, swing, jazz and many, many other styles. As well as these styles, Mick also specialises in melodic odd-time and off beat drumming , and likes to steer away from standard "four on the floor" drumming patterns.
Mick has a long list of musical accomplishments, including performances at the SCG, Hordern Pavilion and Opera House, as well as playing alongside some of Australia's musical talents. He has been extensively involved in recording and touring with various artists and bands, and is most notably associated with well known Sydney band Urban Guerrillas (http://www.myspace.com/urbanguerillas) Currently, Mick can be seen most weekends playing freelance for some of Sydney's best acts, and is in high demand here at Maxx, so get in while you can!
Stephen Eldridge - Violin, Guitar, Bass
One of Maxx Music's longest standing teachers (somebody please get the guy a chair!), Steve has been playing violin for almost 30 years, and has been teaching at Maxx Music for 10 years. With inspiration ranging from Bach and Mozart to Metallica and Megadeth, Steve has been extensively involved in the music scene, and has performed at the Opera House, as well as touring nationally and internationally and recording with numerous bands, and is currently writing an album. Steve has achieved all Suzuki Violin levels and is involved in ongoing teacher training in the Suzuki method, and specialises in Young children and beginners as well as ensemble work and composition.
Aled Powell - Drums
Maxx Music's resident metal-head, Aled has been playing drums for 12 years and is inspired by the likes of Dreamtheatre and Tool. He has been deeply involved in school bands and is also frequently seen playing for a number or local bands. Aled specialises in teaching metal and rock drumming as well as theory, but is open to a variety of different musical styles. He is currently studying music at JMC.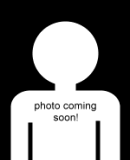 Lennart Ullner - Piano

Lennart has had a passion for music since the age of 7 when he first started to play the piano. In his twelve years of personal piano lessons he has learned classical and contemporary piano specializing in Jazz for the last five years. Since the age of 15 Lennart has played keyboard in contemporary rock and pop music bands.

Lennart has been trained by the tutors at the Memphis Visible Music College and is now studying in the music course at Hillsong College while he is involved in the Hillsong creative team.

Lennart likes listening to Coldplay and is inspired by the famous Herbie Hancock. Lennart can be found doing Jazz Gigs in a local Café when not studying or teaching here at Maxx Music.

Jolene Chua-Piano

Jolene has been playing piano for over ten years and in that decade she has been extensively involved with countless AMEB programs, events and local competitions. Her ability and styles range from early Baroque to the impressionistic era. Jolene's all-time favourite repertoires are from the romantic period and modern pop in which she takes inspiration and drive for her compositions.
Jolene's talent and ability is beyond her years. Watch this space!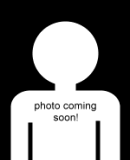 Josh Stromer - Guitar and Piano

Joshua began his life long journey with the guitar in 1996 at the age of ten with inspirations such as Steve Vai, Kirk Hammett and Joe Satriani Joshua's goals were high but reachable with hard work and practice. At the age of sixteen Josh toured the East Coast of Australia with a group named CTI, during this tour of 4 weeks and 68 concerts Josh's abilities nearly doubled. His most recent Band "Sophia's Revenge" pulled its sound from bands like Mute Math, Muse and Coldplay. In this band, Josh performed as lead vocalist and guitarist as well as on keyboards. "Sophia's Revenge "came to an end when Josh left the U.S. for Australia where he joined Hillsong College to study contemporary music adding to his two year associates degree from the University of Wisconsin where he majored in music theory. Josh has had experience in the studio as well as many live performances. Josh is a driven individual and believes strongly in the experience of music.

Manuel Diewald - Guitar, Bass

Manuel has been playing guitar for 8 years while studying at Ultimo College earning himself a certificate II and III in music, giving him a range of knowledge from practical, theoretical and the business side of music. His influences have come from guitarists Dave Mustaine from Megadeath and Pantera's Dimebag Darrell. Manuel listens to a wide variety of music from metal, progressive and instrumental to hip hop. Manuel is an "in demand'' teacher here at Maxx.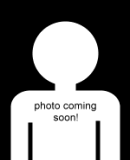 Rebecca Lindsey - Piano/Vocals/Flute

Rebecca, commonly known as Bekah, has been playing piano for 18 years and singing for 25 years.
She is classically trained in both piano and voice, but also loves to play and sing a variety of different genres, including pop and jazz. Many of her singing years have also been spent singing soprano in various choirs in the USA and Australia.

Bekah is passionate about music and this is shown in her approach and success with students – bringing out the best in them all by concentrating on their unique abilities. Bekah is an extremely valuable member of our team.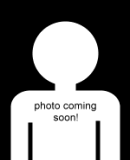 Mary Agapides-Flute/Beginner Clarinet

At the age of 7 Mary started playing the flute through her primary school band program. Since then she has been very involved in music and has developed a great appreciation for it. She has progressed through the AMEB graded examinations, participated in various ensembles throughout her schooling and studies music 2 for her HSC. She also plays at church and has played in many fundraising events for her school musicals.

Mary believes that music should be a fun and rewarding learning experience. Mary specialises in teaching young students and the AMEB Method.

Adam Smyth - Guitar, Bass, Jazz Gtr, Fingerstyle/Classical Guitar

Adam has been playing guitar for 13 years, and is one of Maxx Music's longest standing teachers. Inspired by legends such as Kurt Rosenwinkel, John Coltrane, Led Zeppelin, Tommy Emmanuel, Tool and Cold Chisel, Adam has pursued a life in music, achieving a Bachelor of Music from the Australian Institute of Music (AIM), and has also received music honours from Macquarie . As well as achieving academically, Adam has also done some work playing and recording with a variety of local bands and has also been involved in session work as a guitarist. He is currently a member of local band, Seven Bay Road. Adam specialises in teaching classical and jazz guitar, music theory and improvisation, and is passionate about furthering his student's knowledge with emphasis on a fun environment.
MAXX MUSIC LESSON FAQ
Q: When do you offer your music lessons?
A: Our school starts at 3:30pm each weekday and runs until 8:00pm Mon-Thurs and 6:30pm Fridays. We also run on Saturdays from 9:00am - 4:00pm
Q: What is your price for lessons?
A: We current charge a highly competitive rate of $33.00 inc GST for an half hour lesson. Our rate gets you the best teachers in the area with the bonus of our administration team teeing it all up for you.
Q: Is there a signup fee like with some other schools in the area?
A: No! Simple as that!
Q: Do you offer home visits?
A: No, we operate in the professional, air-conditioned studios above our retail store.
Q Are your lessons in a group or one-to-one?
A: We believe in the benefits and results of individual lessons, so this is what we offer. From time to time we also offer group workshops but for your main lessons we recommend a focused personal lesson.
Q: What age can my child start?
A: We teach children from school-age and up
Q: I'm an adult wanting to start an instrument and I've never played before. Is it too late?
A: No way! We help plenty of adults find their passion for music too!
Q: I have three children who want to learn different instruments. Can I get them all in at the same time?
A: We have many families at Maxx Music in just the same boat and in most cases we can accommodate you!
Q: Do you offer gift vouchers for lessons?
A: Yes we do. Lessons are a great present for someone with a musical passion!
Q: Do Maxx Music students get discounts from your retail store?
A: Yes! Our students get our best pricing on instruments, accessories, print music etc!
Q: Another place in the area told us that they have some of your ex-teachers. Are they as good as you?
A: Well, without being mean about it, the teachers that don't work out are not kept on, and seek work elsewhere, so if you want our best teachers, you'll need to come to us!
Search our site for